Welcome to Riccione's first Bed&Long Breakfast
directly on the seafront
A holiday in complete freedom to reclaim your time: you decide the rhythm of your days. #TAKEYOURTIME
We offer a simple and authentic welcome, just like Romagna.
Give yourself time,space and relaxation. Here you can! Give yourself long walks by the sea, which is right in front of you, and from our comfortable rooms you can always see it.
Wake up slowly in the morning - you can enjoy our breakfast until 12.00 pm, getting lost in the taste of a thousand delights.
Enjoy the aroma of coffee, savour a juice and taste the many sweet and savoury delicacies from our breakfast buffet. And then you can choose whether to dive into the sea or relax on our terrace with its jacuzzi and breath-taking view.
And what can we say about the evenings... Are you ready to enjoy the sparkling nightlife of that "girl" who is always on the go - our Riccione? Don't you already feel on holiday?
THE NEW ROOMS ALL HAVE A SEA VIEW
Your new
holiday dimension
Return to the family
New style and new management
From spring 2019, the Sensoli family has returned to the direct management of the hotel. The new face of the Little is characterised by a strong restyling and renewal of all its spaces.
Learn more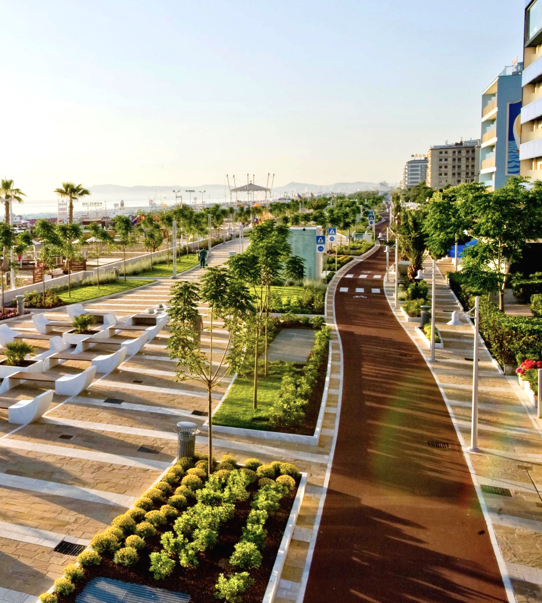 RICCIONE
Activities and entertainment
During the day and at night, Riccione offers a thousand opportunities for all ages. Numerous amusement parks, among the most famous on the Riviera, while every night the beach bars and venues are populated by young people attracted by music and dancing by the sea under the stars. Without forgetting the many events that Riccione offers in every season!