The essence of a holiday.
A holiday is like a melody and you are its composer who decides on the rhythm.
Enjoy the slow pace in the morning, getting up leisurely whenever you want.
Rejoice at the symphony of breakfast until 12 pm with delicious sweet and savoury dishes.
Relax with the beautiful sea view in front of you, the soundtrack of the sea, coming through the windows, lulling you to sleep. Indulge in the panoramic terrace with Jacuzzi, relax under the parasol or go for regenerating walks along the shoreline.
Discover the region and its food and wine tradition to the lively sound of Romagna taking advantage of our central location within walking distance of Viale Dante, also conveniently located to explore the countryside by bike.
The people of Romagna have the rhythm of hospitality in their blood: you are in the right place to to make the most of your time.
All of our rooms have the sea inside.
The melody of your holiday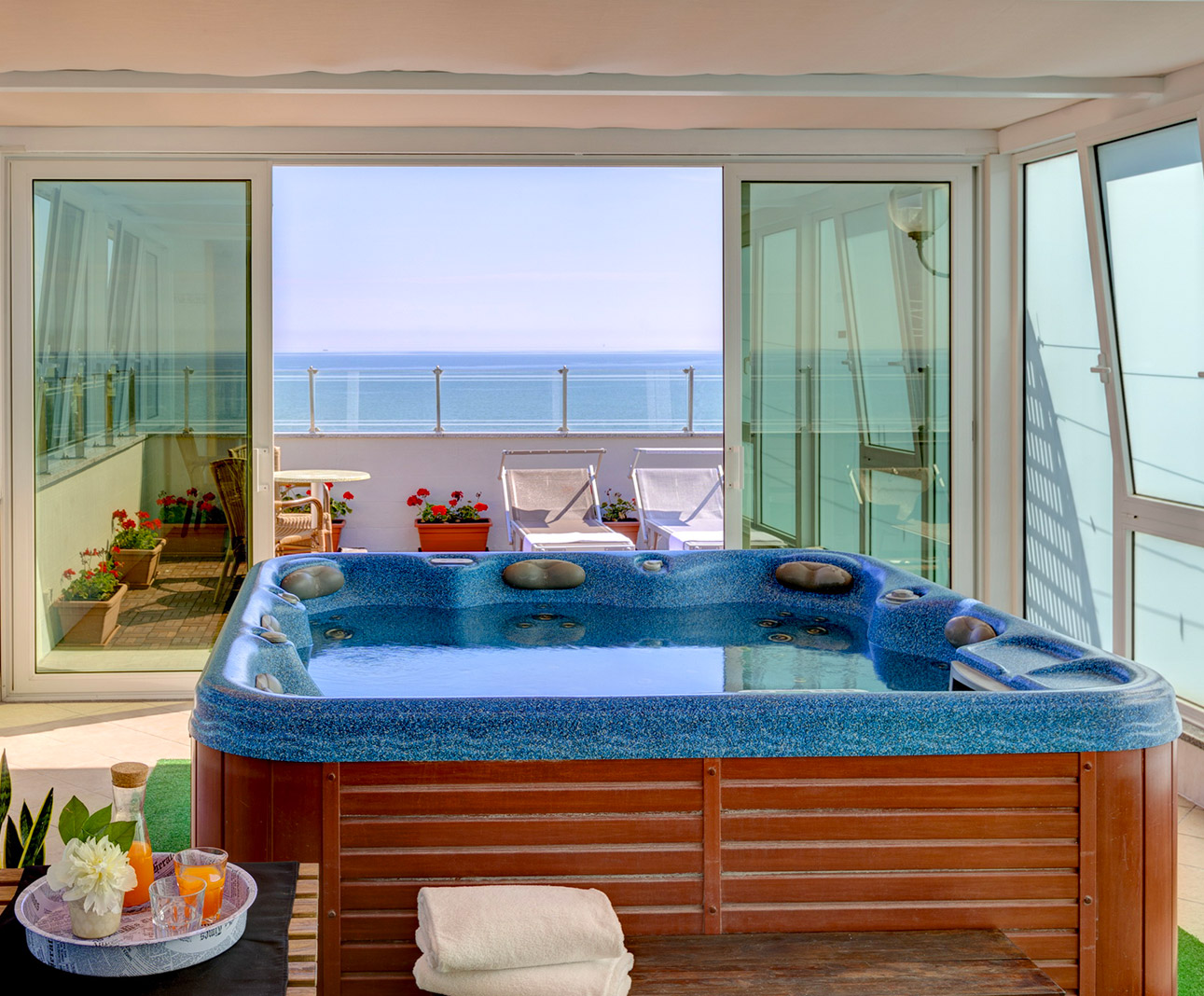 #TakeYourService
NOTES… ON OUR FACILITIES!
Sun terrace with Jacuzzi and a wellness area with sea view; special breakfast open until 12pm; a mouthwatering brunch box to be savoured on the beach; bike rental to discover the region; luggage storage, private parking and pet-friendly environments: welcome to the Little!
LEARN MORE ABOUT OUR FACILITIES
Learn more
#TakeYourLand
A PLACE WHICH ROCKS!
The most popular theme parks of the Riviera; the famous bars of Viale Ceccarini and the shops of Viale Dante; a region rich in history with many fortresses and villages; wonderful excursions in a nature reserve between the sea and the hills; events and parties beneath the stars: welcome to Romagna!
RICCIONE AND ITS SURROUNDINGS