"My beloved Romagna, I cannot stay away from you"
Romagna is a region with a splendid coastline and rolling hills, with plenty of entertainment and rich in ancient customs, architectural and culinary art.
Romagna is a borderland between the Marche and Tuscany and in the middle, the oldest republic in the world, San Marino.
Riccione, the "Green Pearl of the Adriatic" and the jewel of Romagna, means family, friendship, sea, sports, good food. It is the ideal starting point to discover this exciting region.
From dawn to sunset and starry nights, Riccione will be what you want it to be.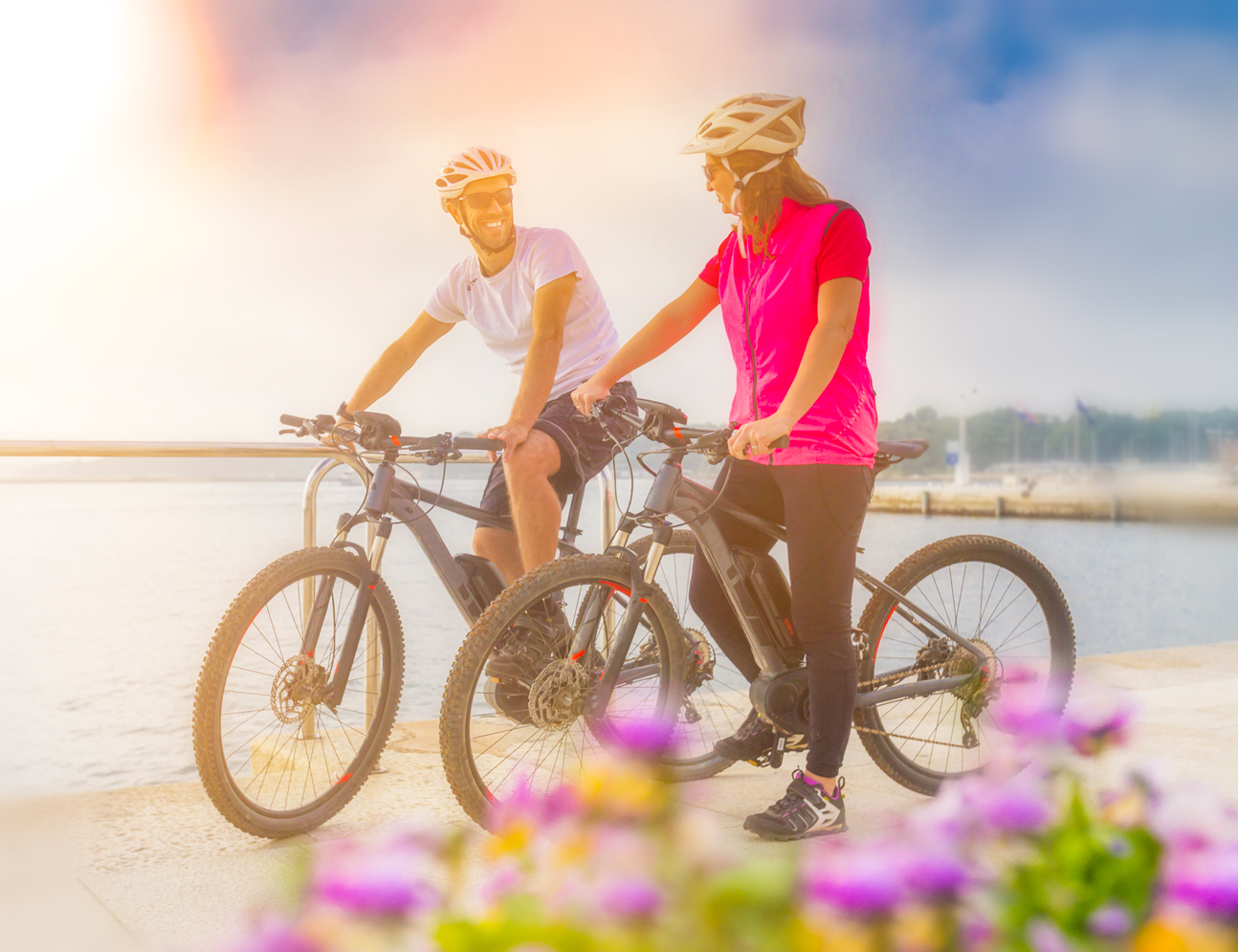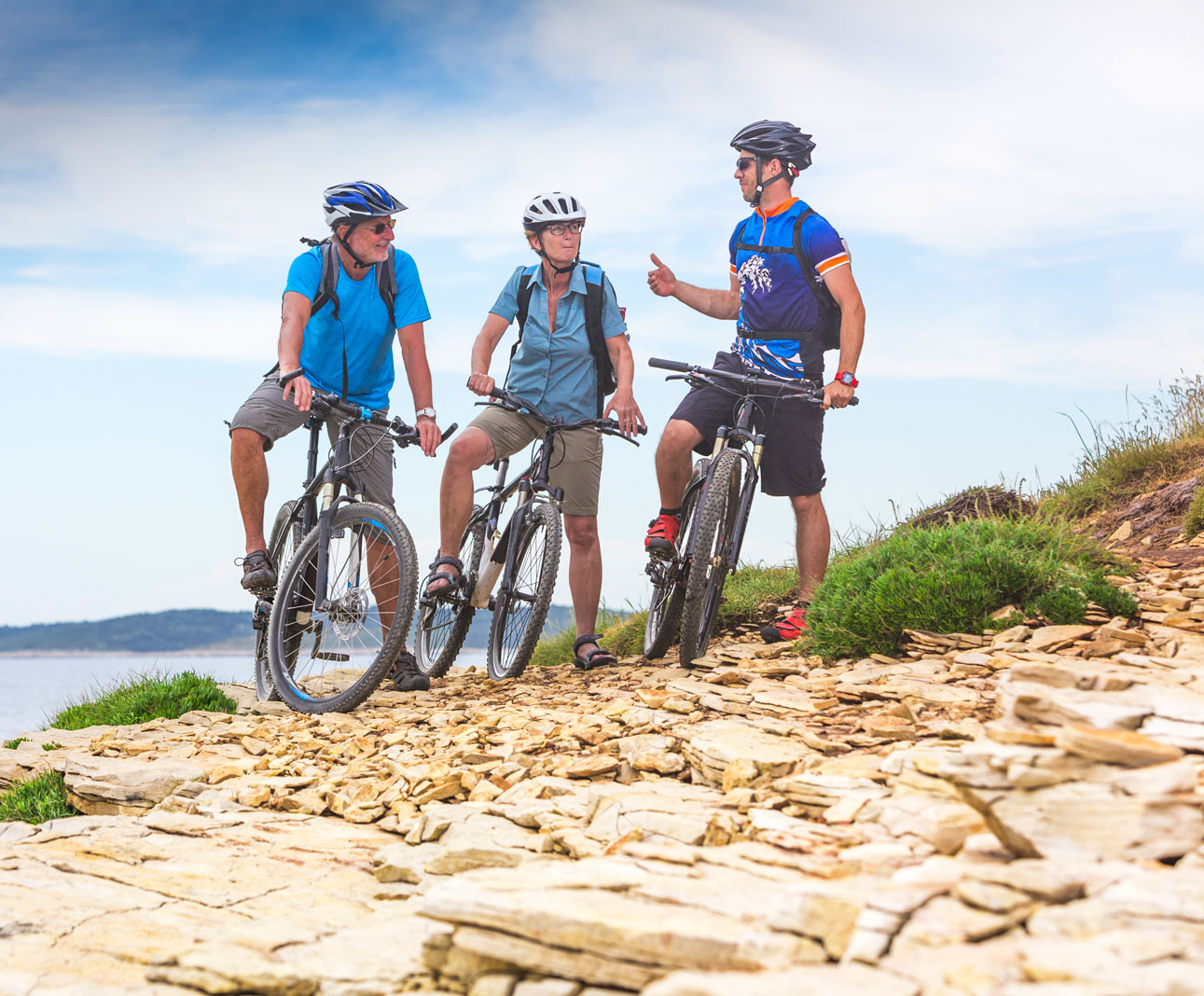 #TakeYourBicycle
Cycle freely and safely until evening.
Explore the inland areas with the fun electric bikes, provided by "Emotion Bike", our partner.
In Valconca, there are picturesque villages where you can stop for a walk through alleys, castles and beautiful views. An itinerary which will allow you to visit places of historic importance such as the ancient Rocca Malatestiana of Montefiore Conca, the charming village of Pietrarubbia, the medieval town of Monte Cerignone, the murals of Saludecio, but also stops to savour traditional food and wine products at wineries, inns, wine cellars and oil mills.
In the Valley of River Foglia, you can follow an itinerary with stops in the villages of Mondaino and Montegridolfo, which for centuries were the protagonists of the history of Romagna.
Park Monte San Bartolo, located in the Marche, is a beautiful nature reserve for those who love nature excursions, unspoilt beaches – such as Fiorenzuola – and villages overlooking the sea.
#TakeYourCity
Under a Riccione sun.
Riccione has an eclectic soul. Do you love partying? Here, you will find the most trendy bars on the Romagna Riviera where you can sip an aperitif or a cocktail, savour typical foods and listen to good music.
If you enjoy shopping, don't forget to visit the shops of Viale Ceccarini and Viale Dante.
If you love architecture, we are going to tell you a secret: did you know that Riccione is rich in fascinating Art Nouveau villas? Try to discover them all, also stopping at Villa Mussolini to visit one of the many exhibitions set up throughout the year.
Do not miss out on the opportunity to cycle along the modern cycle path overlooking the sea, we will provide a bicycle for you.
And finally the beach… we left it to the end as it would have been too easy for us to start describing Riccione with its most renowned feature! Yet, the large and well equipped lidos are so close that it will look like you can access them directly from your private balcony.
#TakeYourTaste
A great culinary tradition.
Not so long ago, Forbes named the cuisine of Emilia Romagna the "best cuisine in the world". We are very proud of this recognition because it rewards an ancient tradition which really represents this region and its family customs.
In Romagna, it is almost as if you can hear the rustle of puff pastry sheets skilfully being pulled from the azdòre, accompanied by the fragrant smell of piadinas and fresh pasta, the meat from the hills and blue fish, locally grown vegetables and cakes soaked in Sangiovese wine.
So, we will leave you the freedom to explore the flavours of Romagna the way you want, suggesting restaurants and typical piadinerie where you can rediscover all the taste of our land, or even have the dishes delivered to you directly at the hotel:
Ristorante Cavalluccio Marino, fish and traditional desserts;
Ristorante da Gianni, traditional meat and fish dishes of Romagna;
Piada di Kino, savour piadina bread in all its forms.