Little Hotel
Your new holiday dimension
A new, modern environment, where you can immerse yourself in a refined, slow holiday concept: here you decide the rhythm of the holiday.
Without giving up the proverbial and innate atmosphere of welcome and warm hospitality synonymous with Romagna, which has always distinguished us.
This is the new Hotel Little: do you want to get to know it?
A stone's throw from the beach, your gaze is lost in the blue sea, right in front of you.
Relax, the absolute comfort of rooms from which the sea can be seen, always. Have breakfast late, getting lost in the taste of a thousand delights. And then spend the evening on the shoreline, caressed by the west wind, ready to enjoy the sparkling nightlife of that "girl" who is always on the go that is our Riccione.
Come on: don't you already feel a little on holiday? :)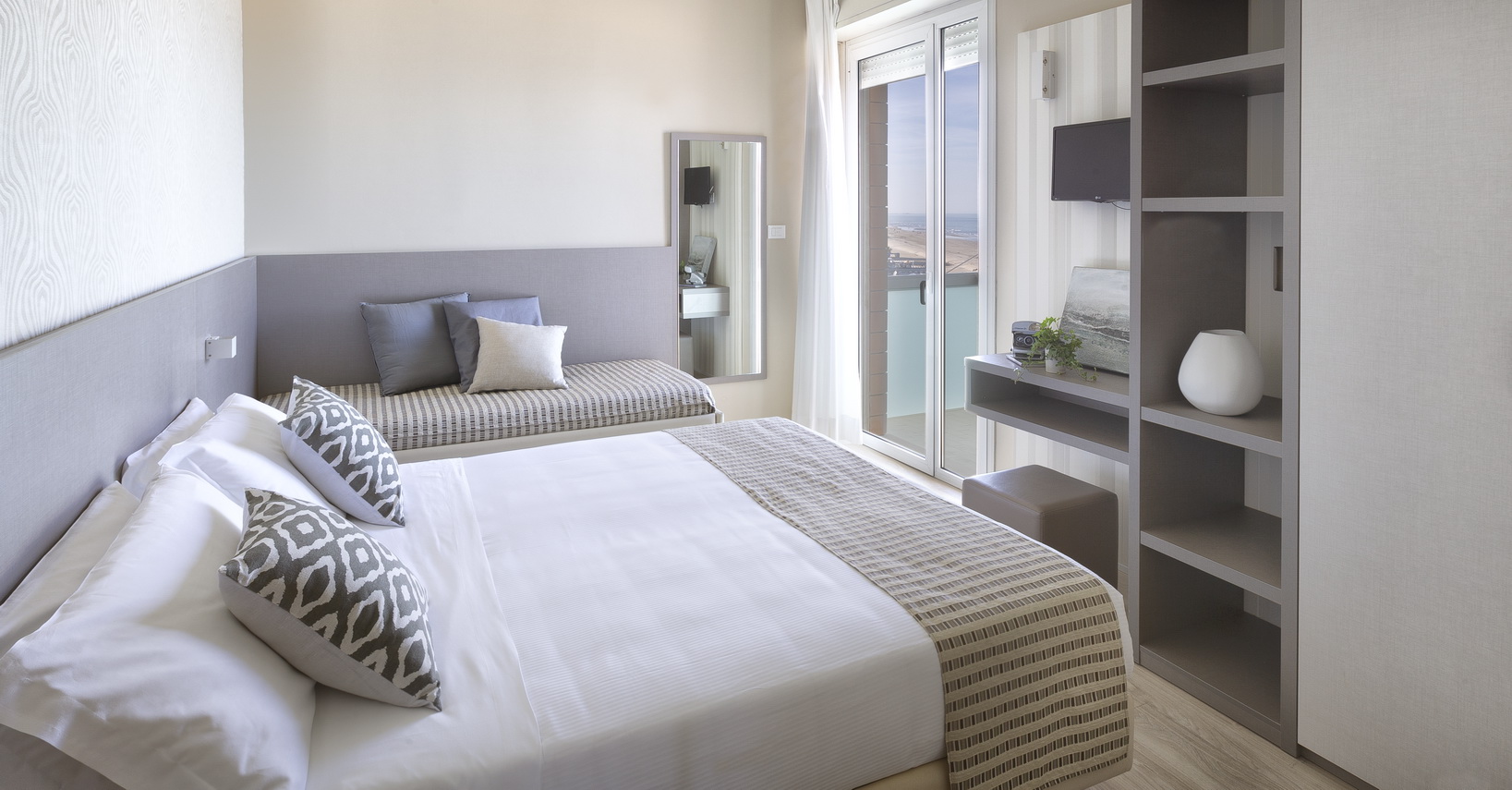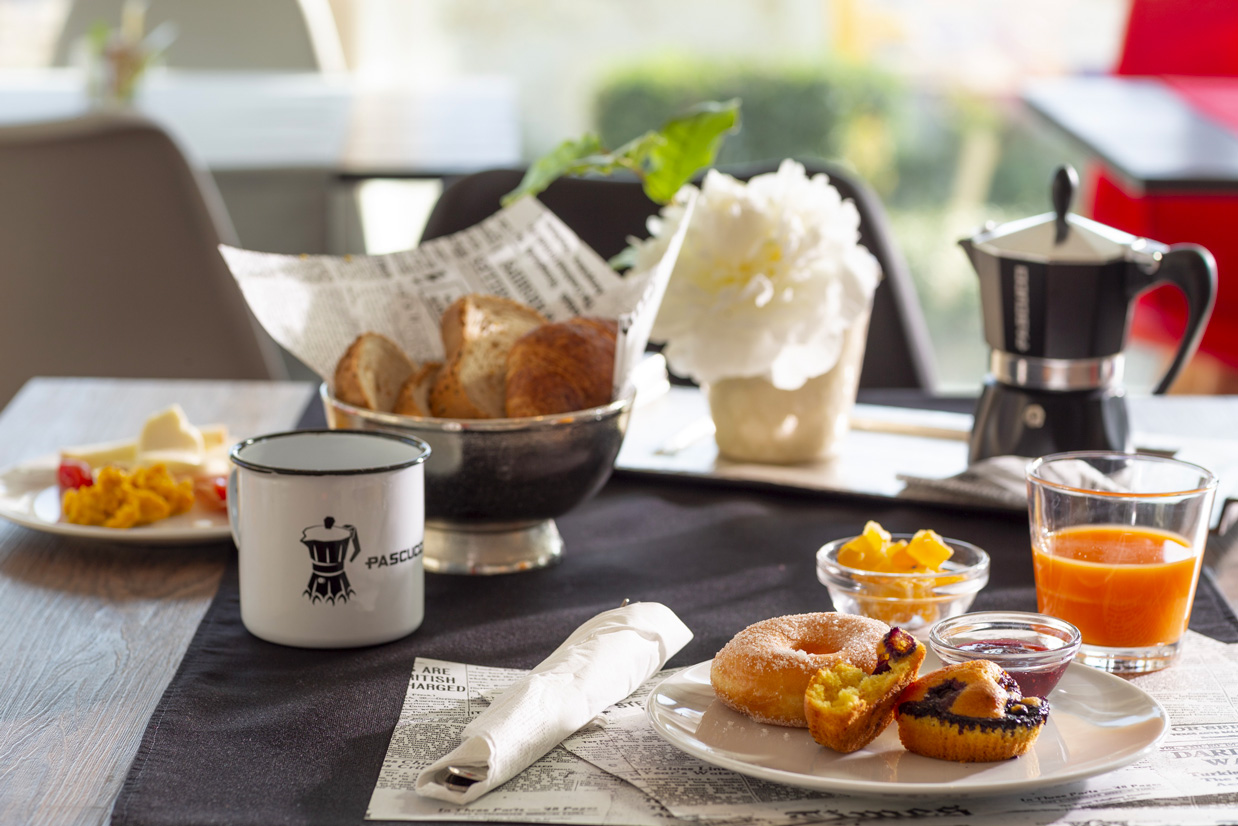 Discover all our services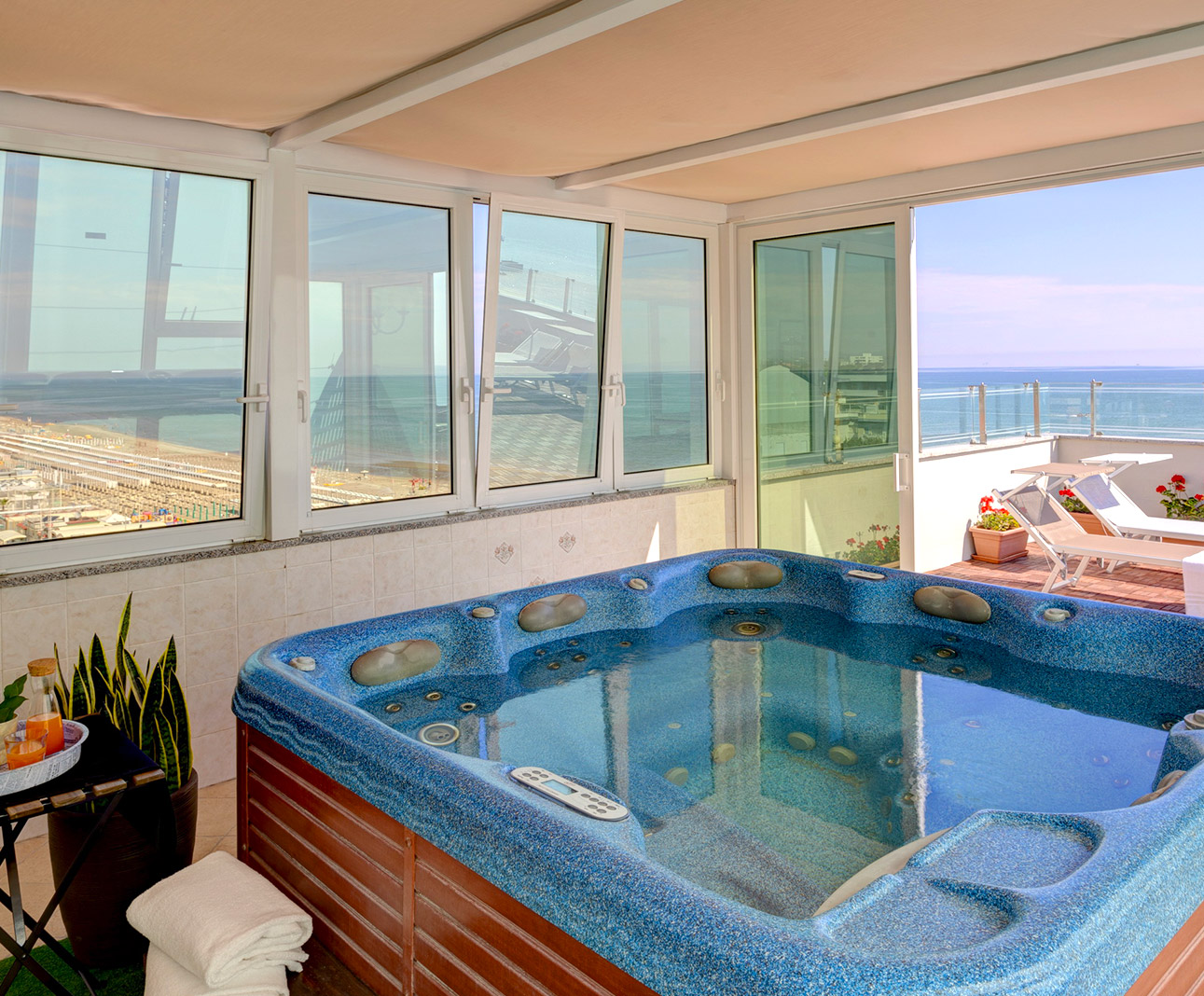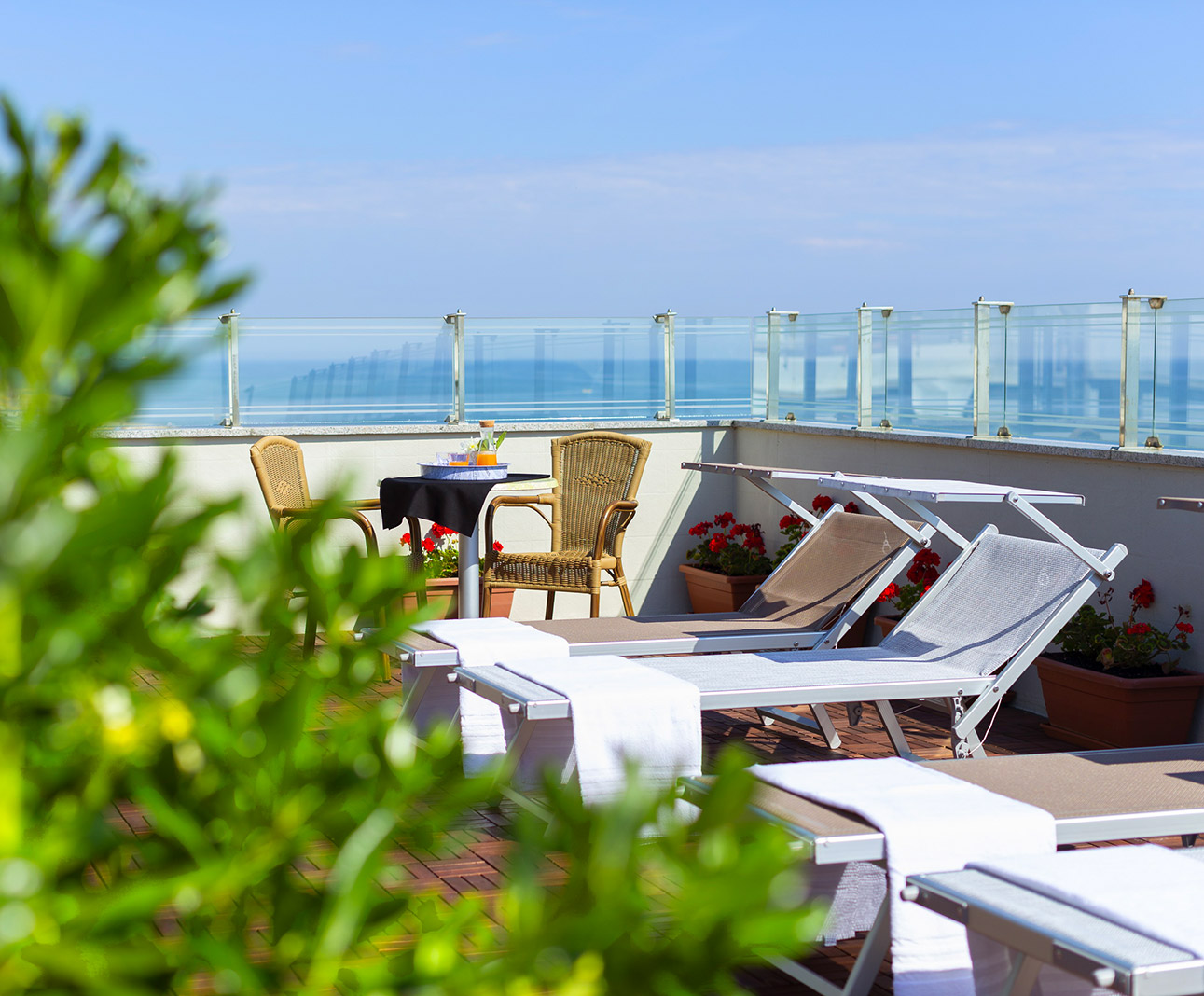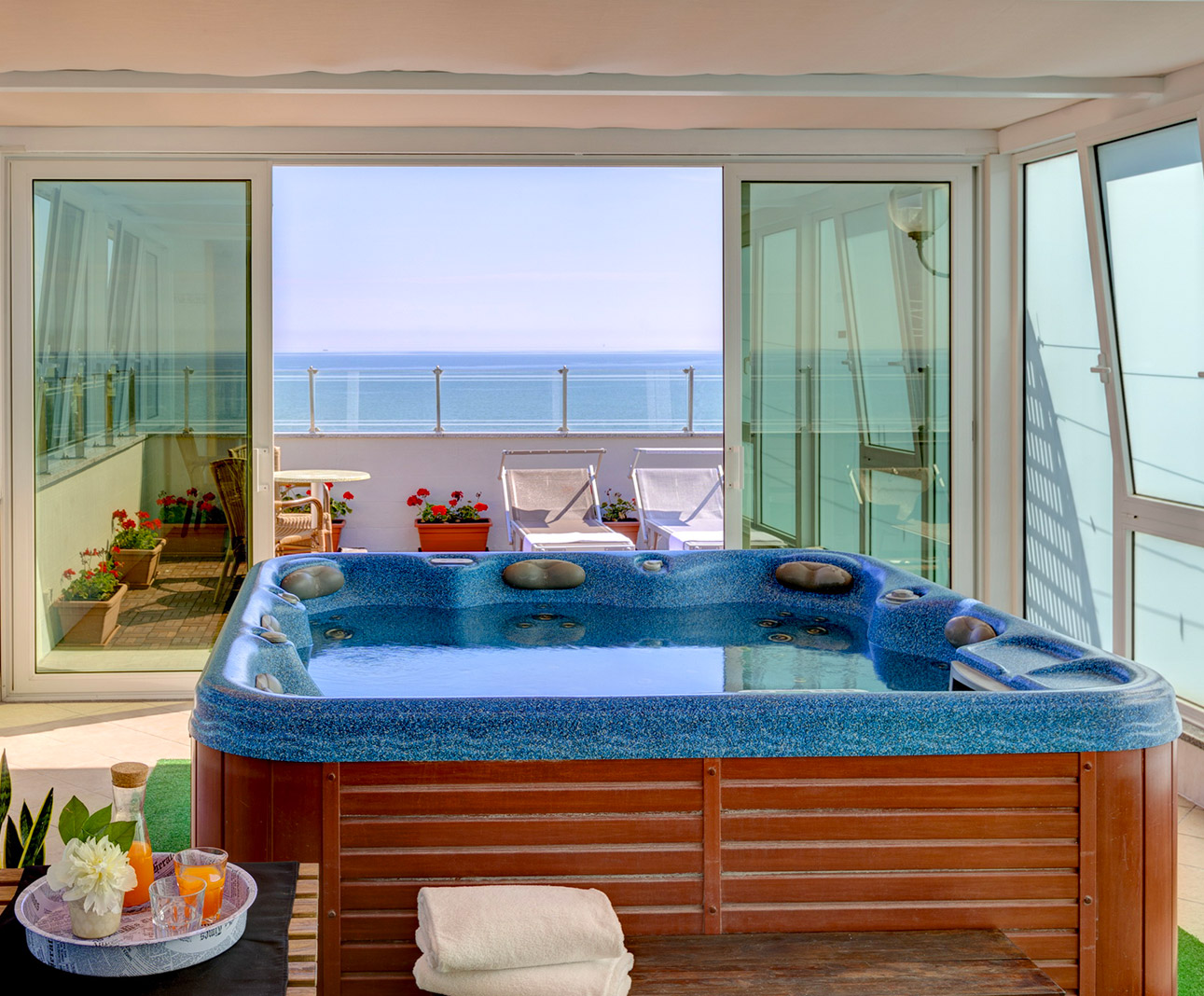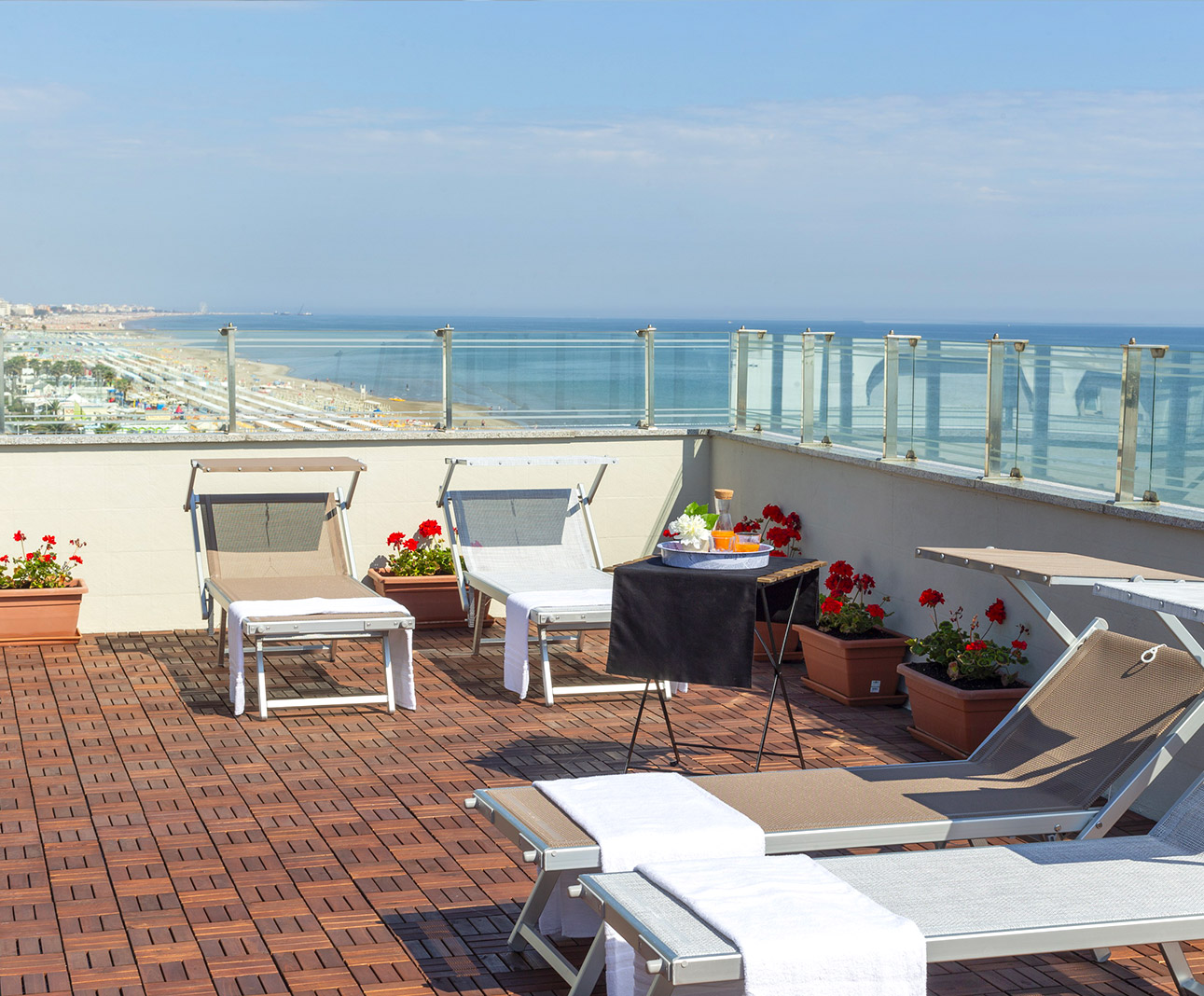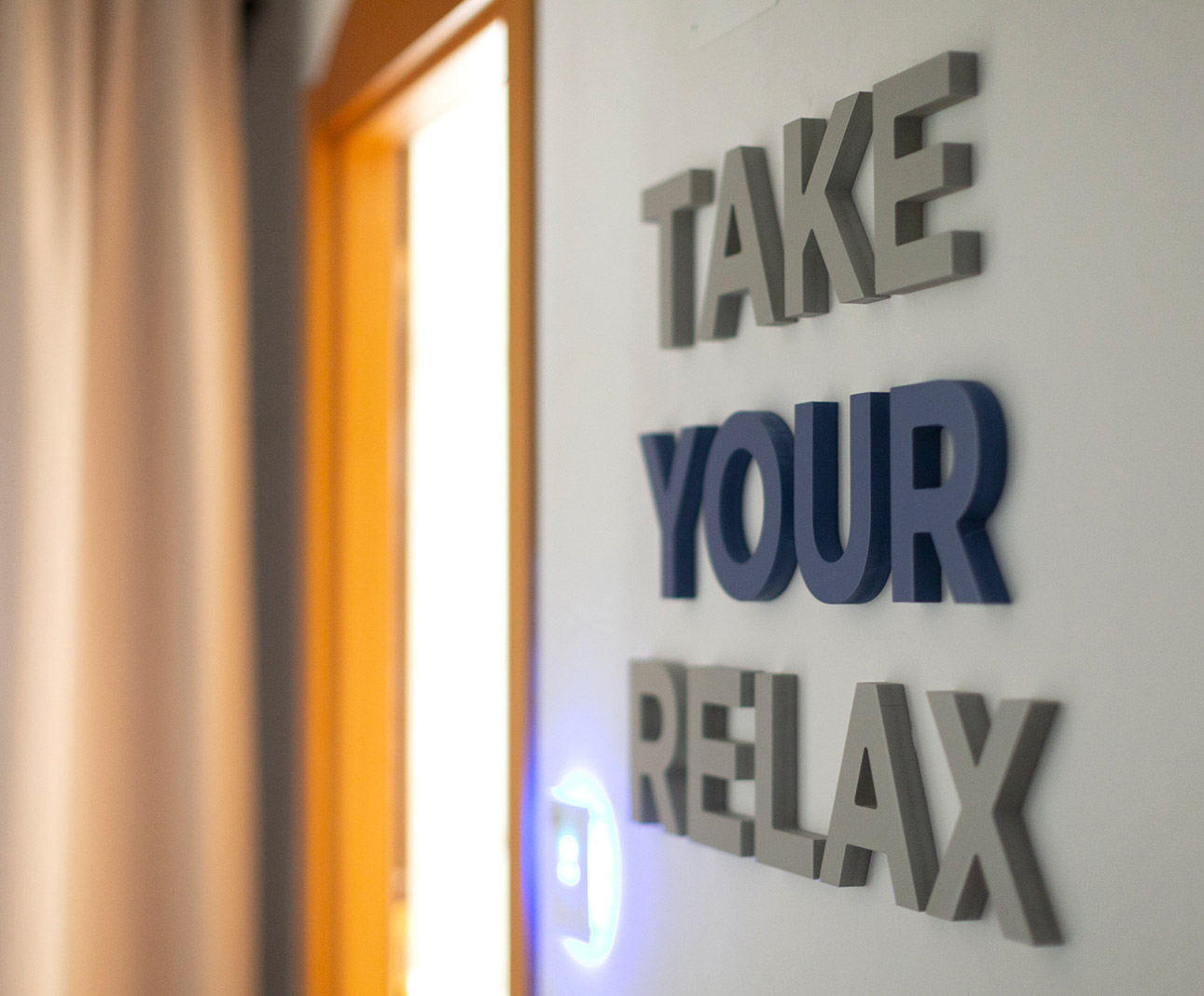 Sun Terrace and Panoramic Jacuzzi
Want to pamper yourself? Come and discover the relaxation area with us... yes, you've got it on the top floor of the Hotel there is a jacuzzi and a fantastic sun terrace with a breath-taking view. Every day from 9.00 am to 9.00 pm, come and pamper yourself a little. How does it work? At the reception you can top up your room card with our virtual tokens. . And if you wish from 9pm onwards you can book our whole wellness area just for you.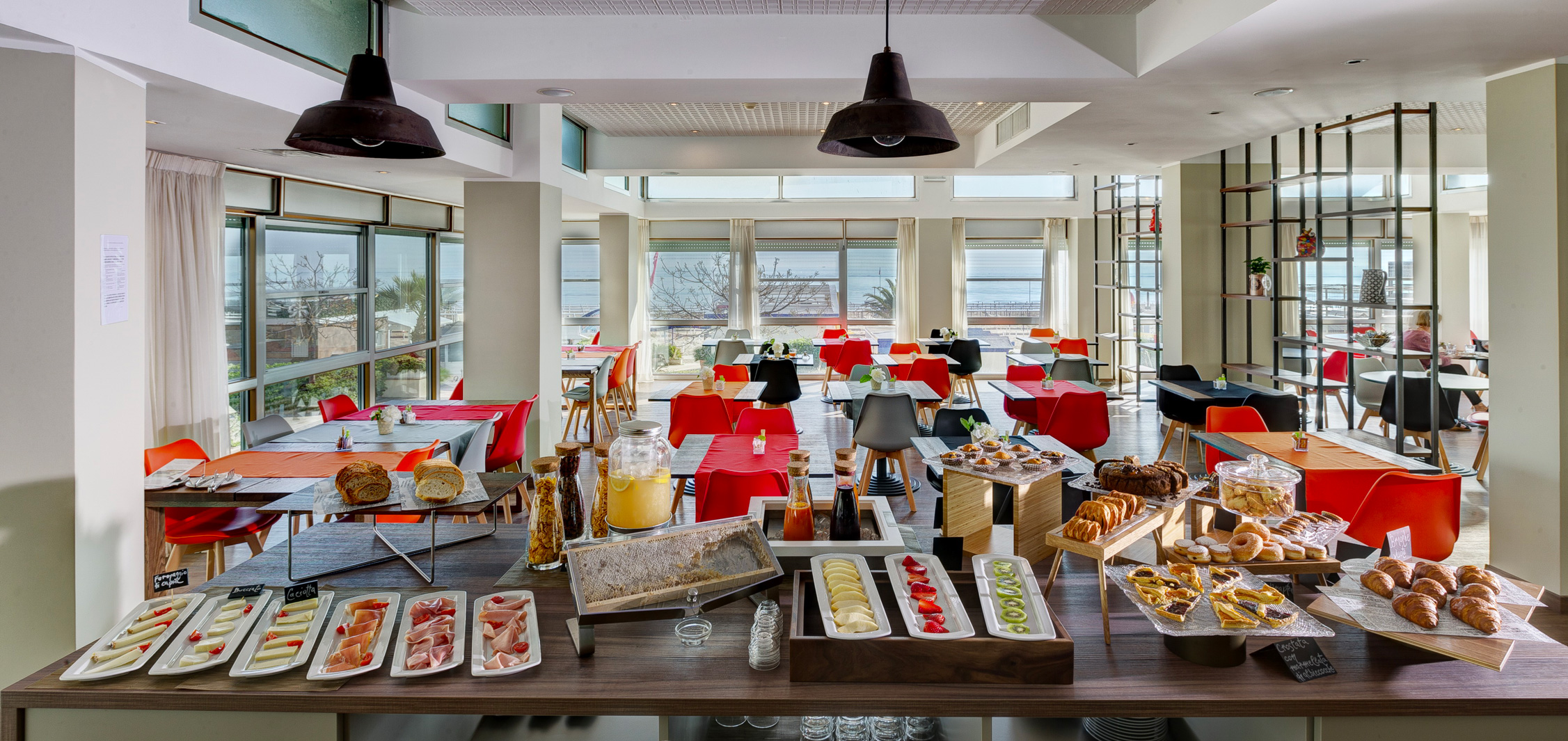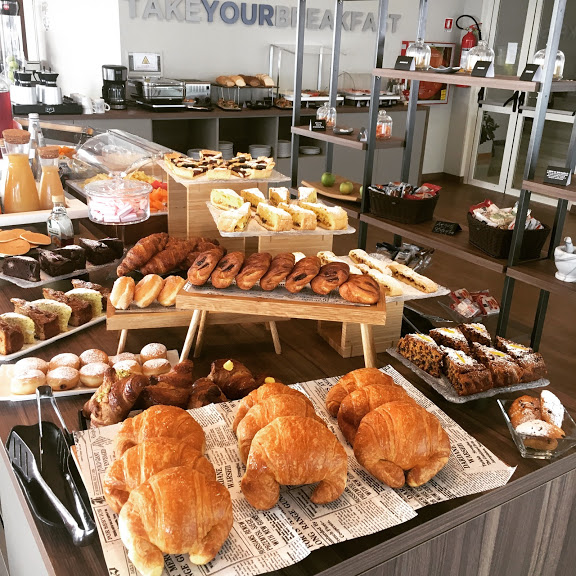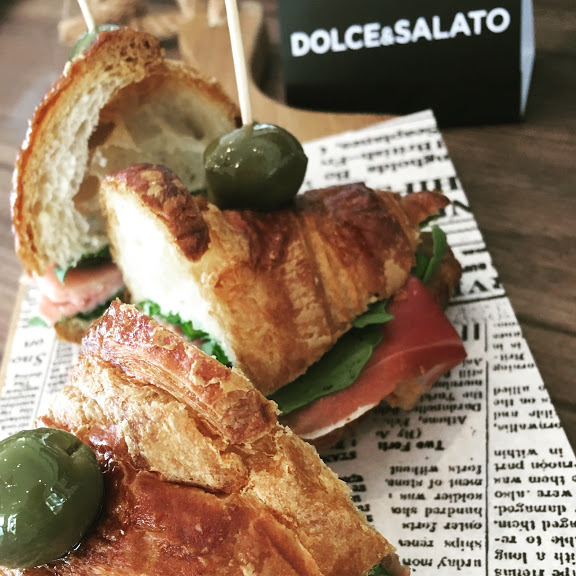 BED & BREAKFAST
Your breakfast until 12.00 pm
At Little you choose the rhythm of your holiday. Savour a hearty breakfast or a magnificent late morning brunch. On our table you will find only fresh, genuine products, prepared by us with lots of care and passion.
Affiliations
Take your dinner
We have agreements with some of the best restaurants in the area and can give you discount coupons to present at the restaurant when you arrive.
And if you don't want to go out, have dinner brought to the hotel with the made-in-Romagna takeaway service, TAKE2ME.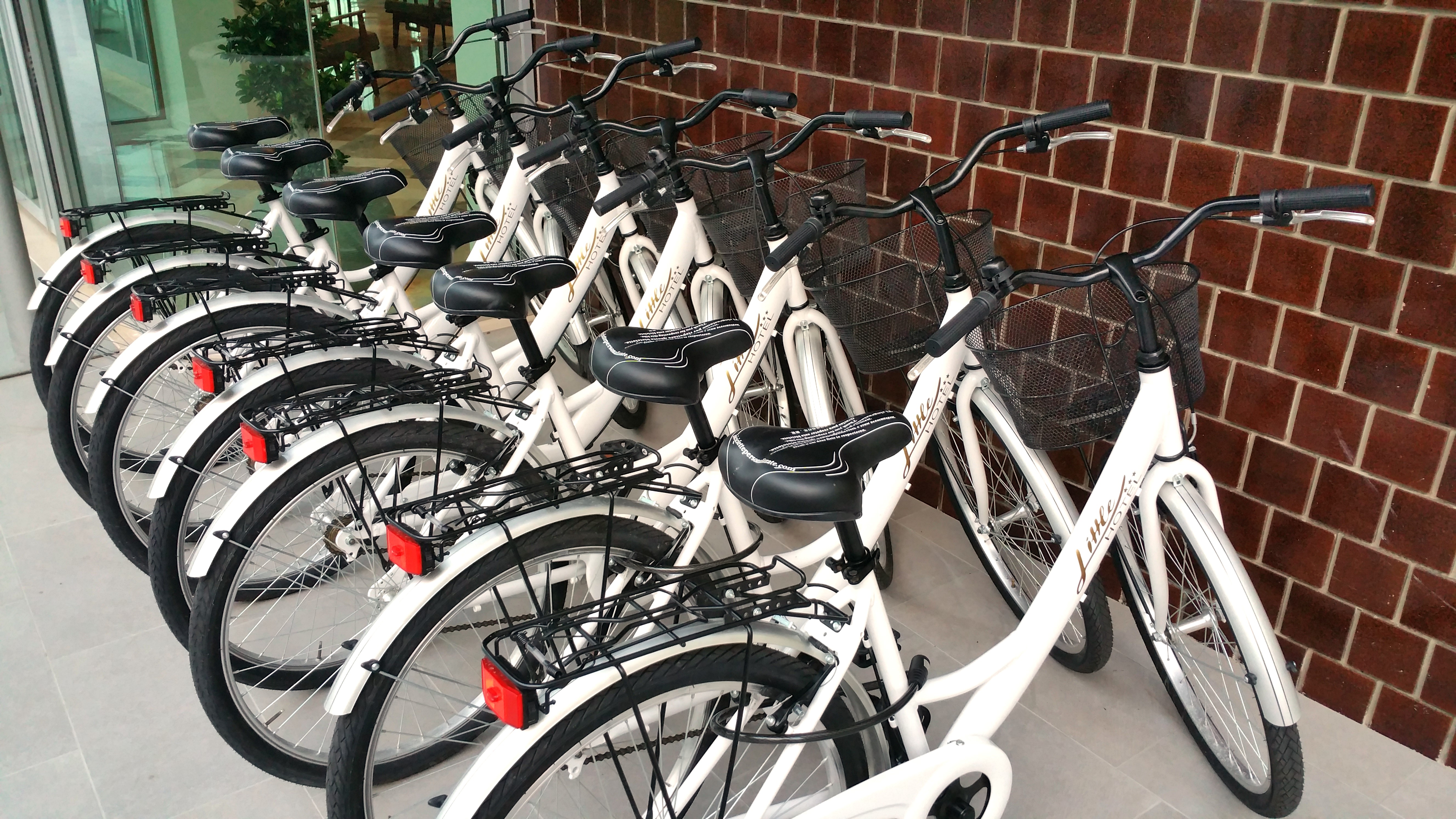 DISCOVER THE AREA
Bike rental
Riccione is not just the sea! What better way to explore an area than by bicycle?
We have 7 bicycles, 2 helmets and 2 child seats available. Happy pedalling everyone!