The delicious aroma of cakes and coffee.
Those lazy moments in the morning when you are just waking up from your dreams and can smell the aroma of coffee and freshly baked croissants and cakes. Then, you open your eyes and see the sea; you start stretching slowly; and let your new day of holiday begin tastefully.
Here at the Little, breakfast is a melody, a sweet combination of flavours with sweet and savoury notes to be enjoyed at your own pace from 7:30am to 12pm in the breakfast hall or in your room, always with a stunning sea view.
There is a coffee corner where you can have an espresso, an americano or a mocha, and a breakfast buffet arranged with all the care of an artisan and exclusive bakery to savour fresh products made only with local authentic ingredients.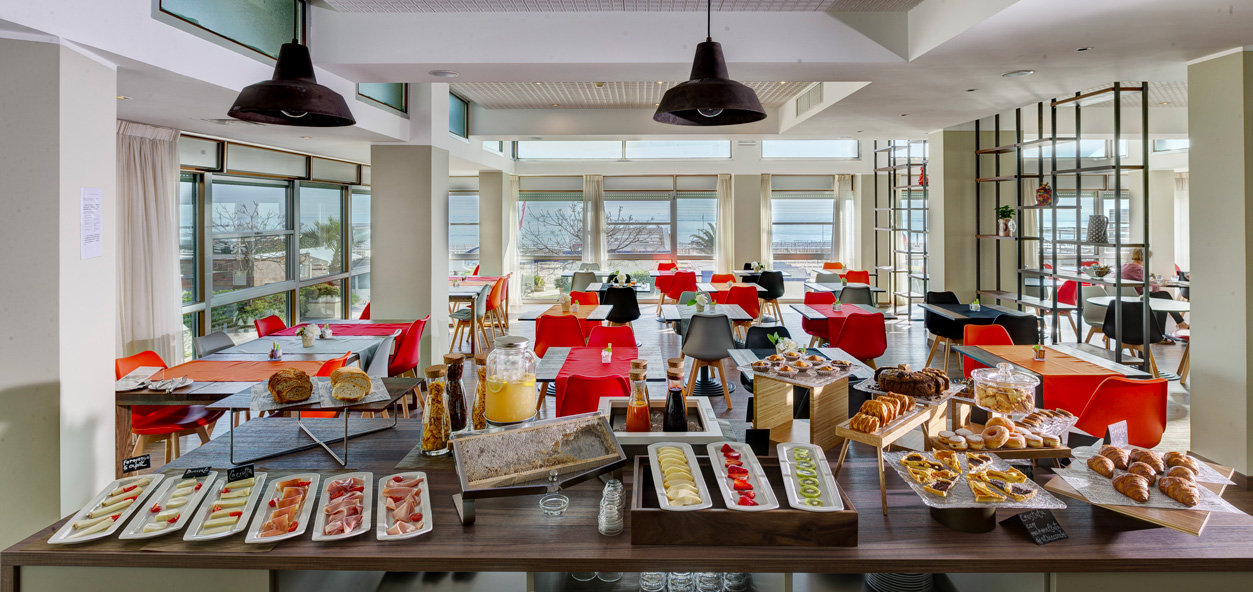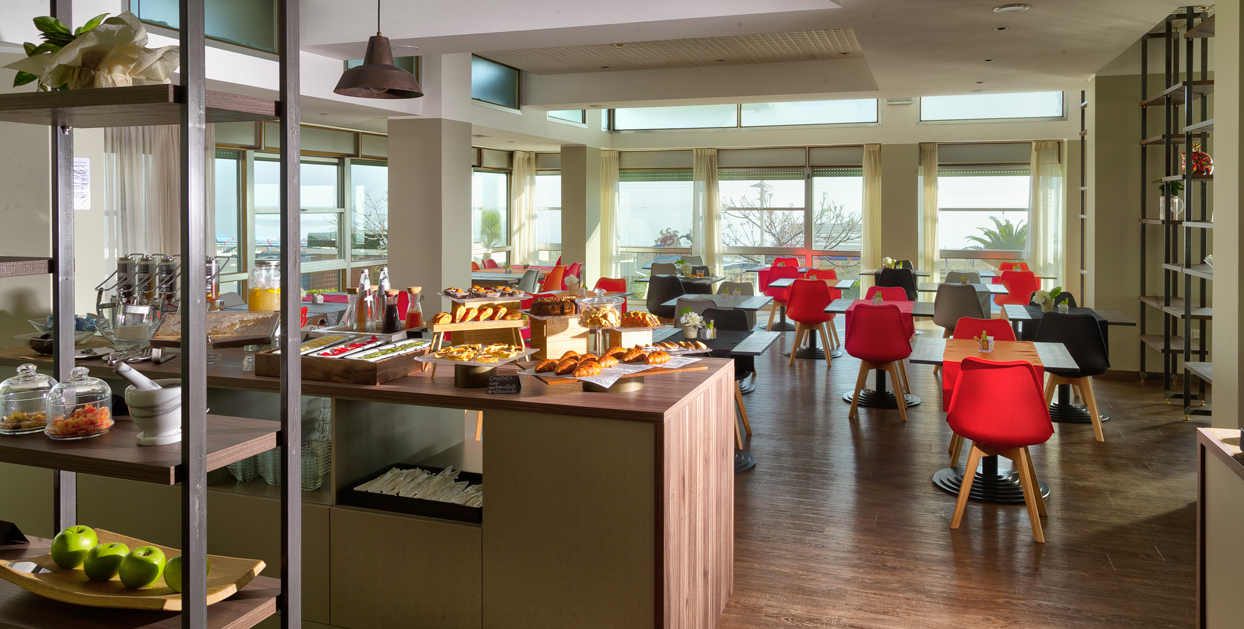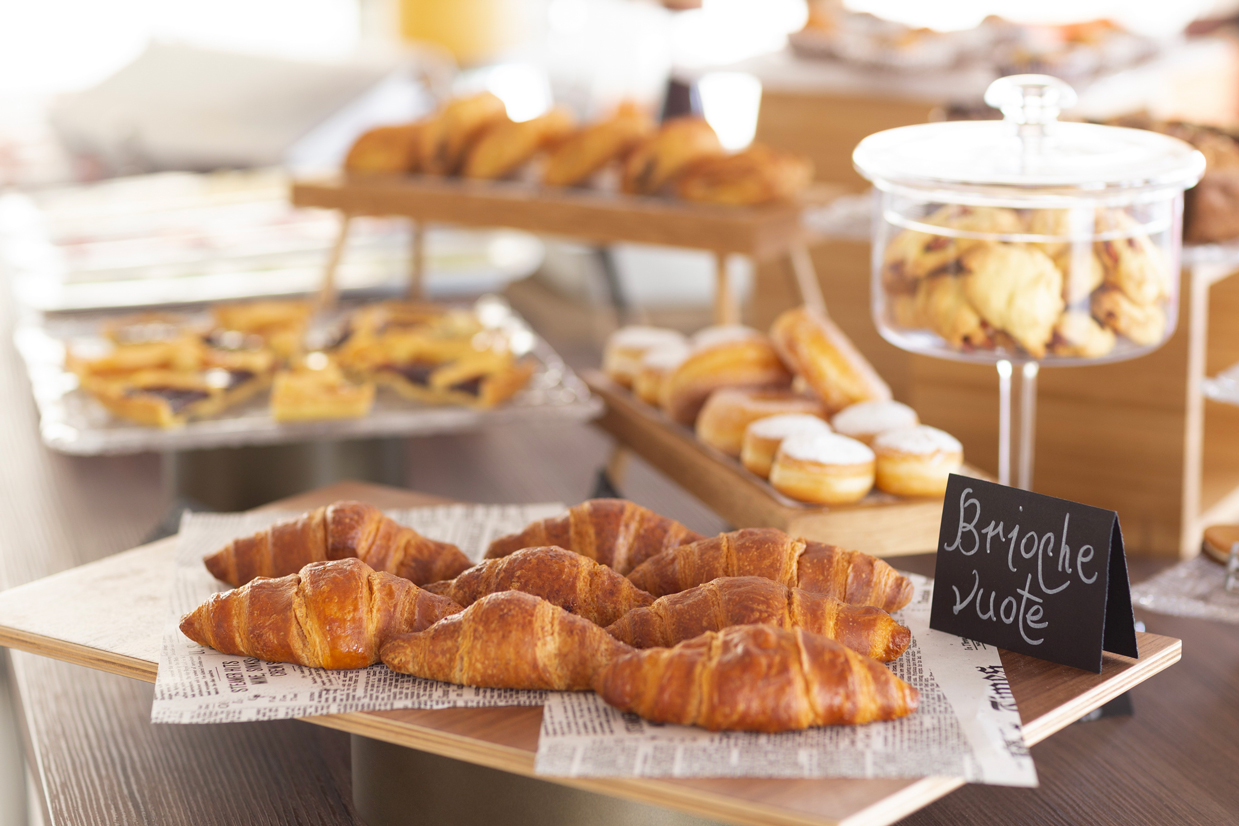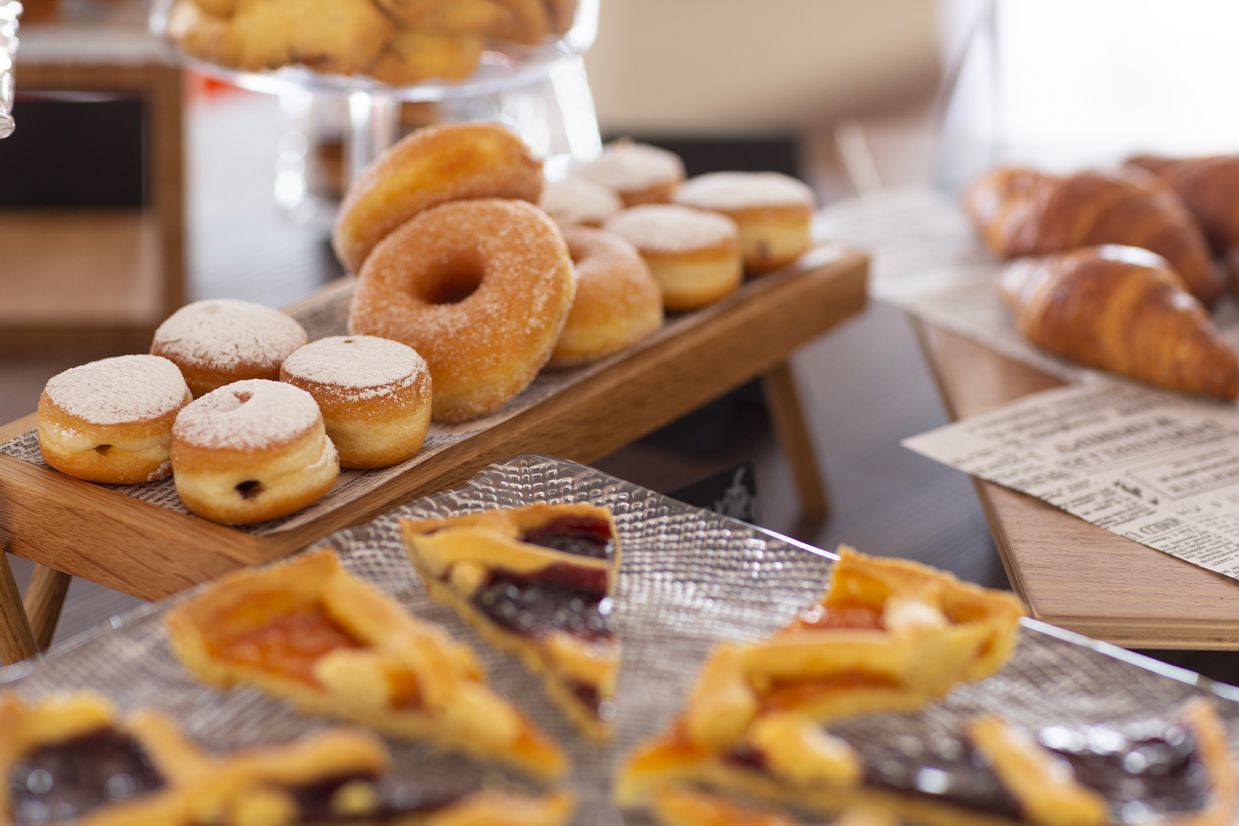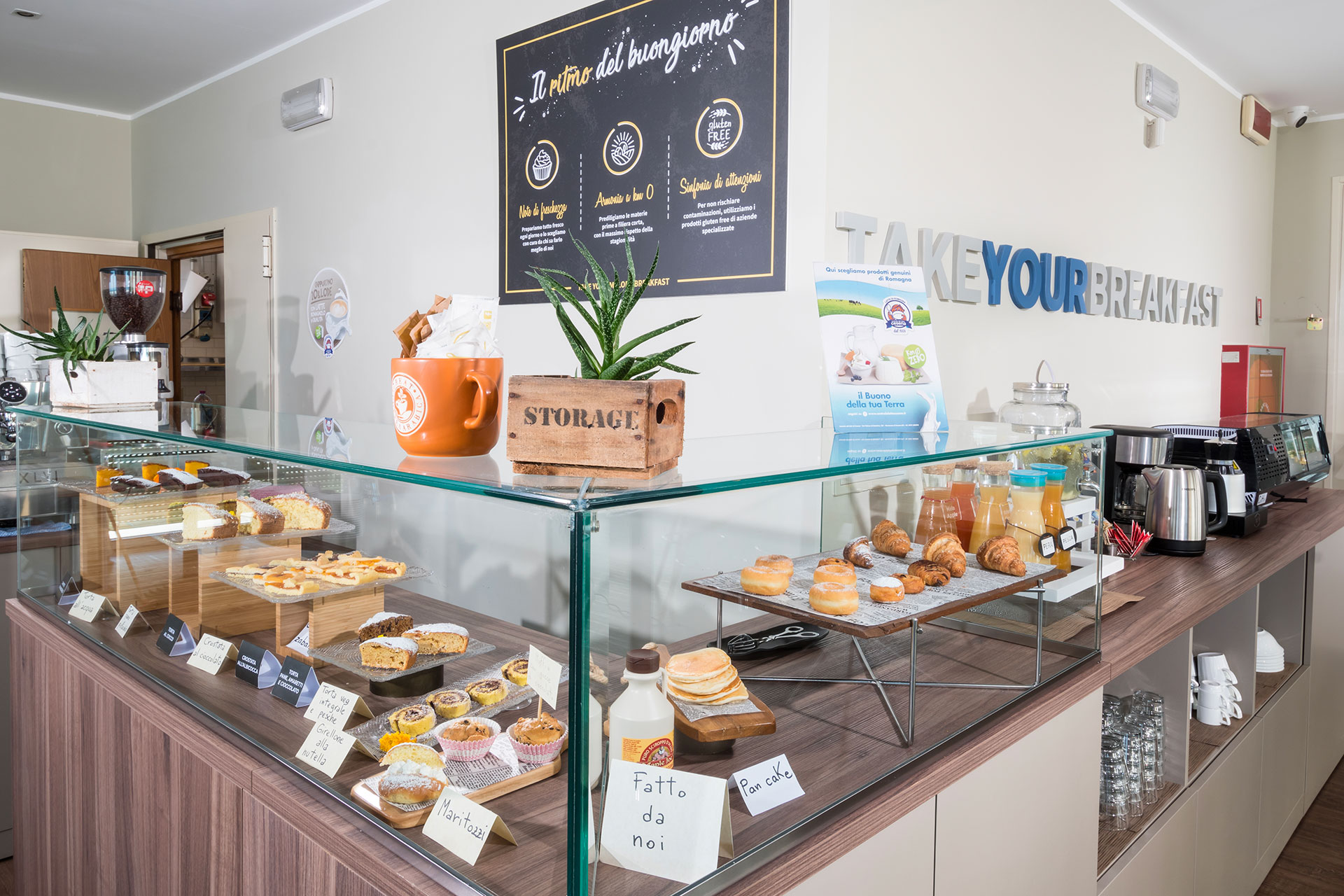 ALL THE FLAVOURS OF BREAKFAST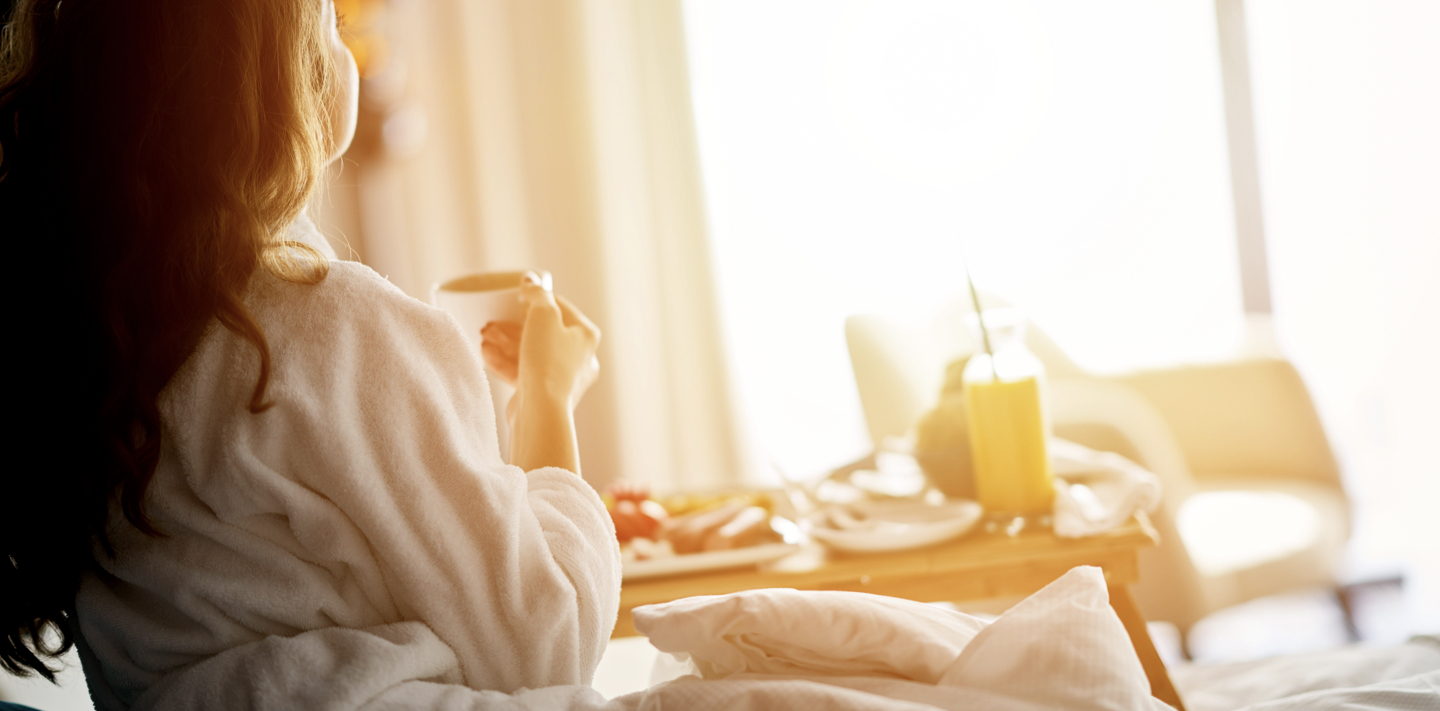 8:00 am
Wake up to something nice
Come to the breakfast hall and relax whilst our staff serve you the most appetising delicacies.
Sweet or savoury? Or maybe both? Choose the way you want to start the day.
10.00 am
Late breakfast
One of the pleasures of being on holiday is that you don't need to wake up to the sound of an alarm. Especially, when you know that there will always be a hearty breakfast waiting for you at any time, even in the late morning!
12.00 pm
For those who want a more leisurely pace
It is so good to be able to sleep late… and start the day with a tasty brunch: home-made cakes, sandwiches, the smell of freshly-baked foccacia and your favourite coffee to boost your energy.
From 12:00 pm onwards…
…for those who never want to leave their bed
Do you want to enjoy the nightlife of Riccione and start your day at lunch time? Forget the alarm clock, you can still enjoy your breakfast: book your brunch and enjoy it on the beach choosing from the many delicious options available on our online menu.